Beryl turnaround of final approved design, with brief material descriptions and samples.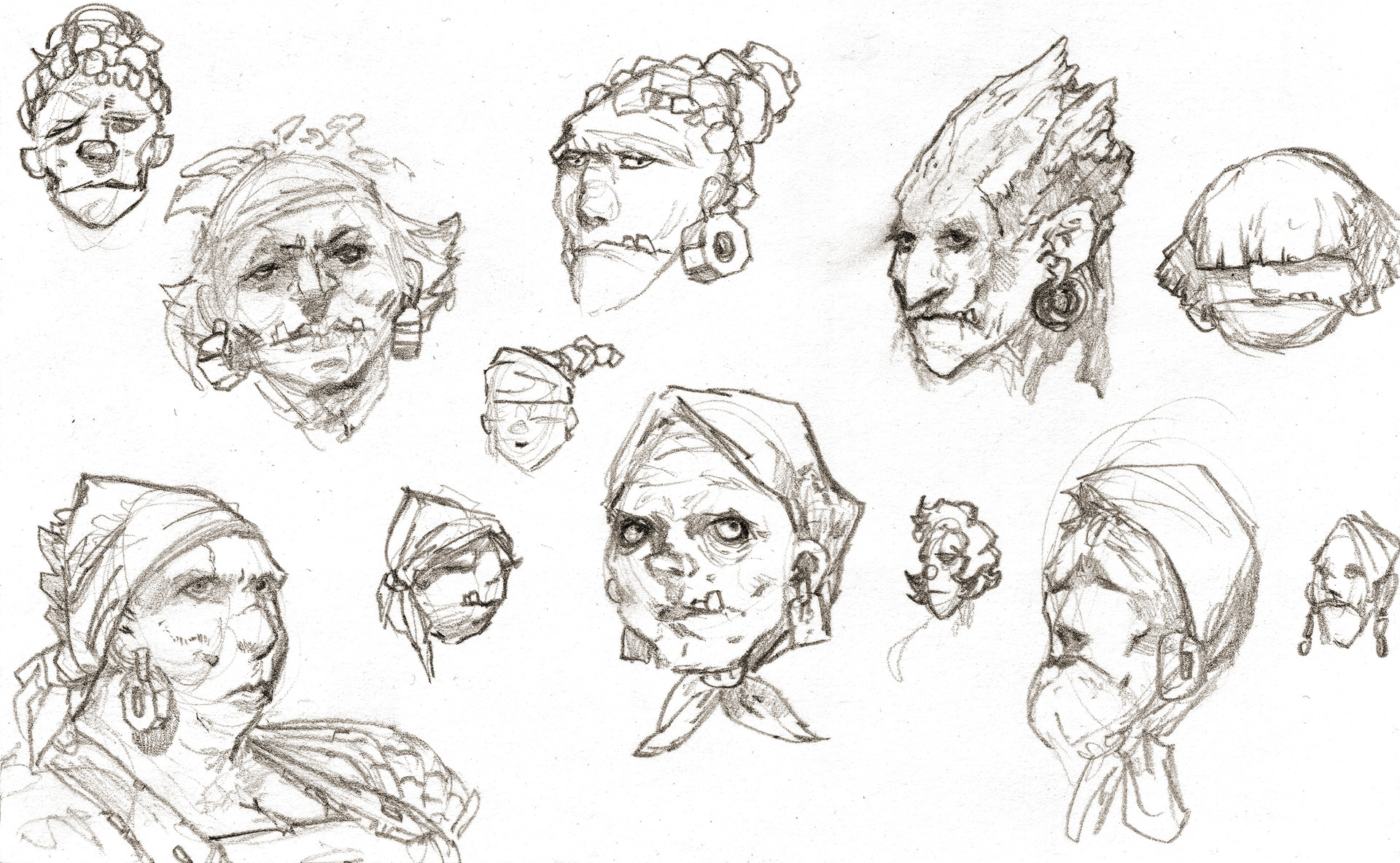 Beryl head concept sketches and explorations.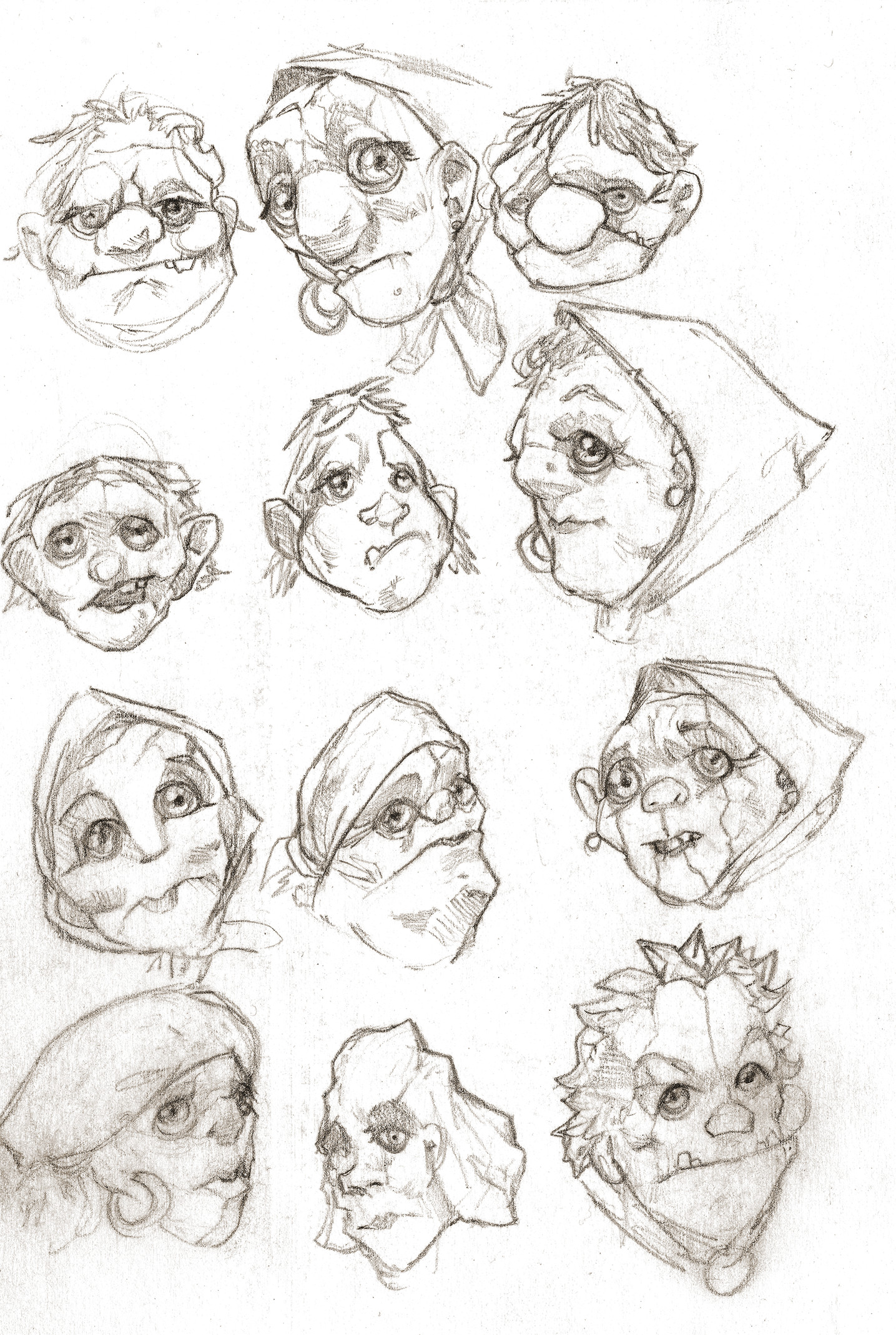 Additional head sketches and explorations.
Character design I created for Beryl, the Rock Troll, created for Troll Bridge. Troll Bridge is a film based on one of Terry Pratchett's Discworld stories currently in production by Snowgum Films in Australia.