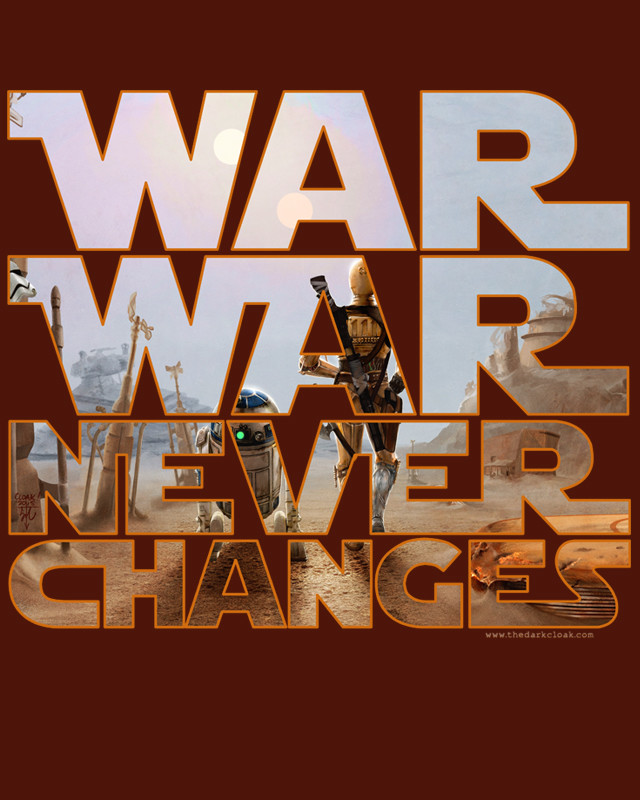 War. War Never Changes. Silhouette quote driving the Star Wars + Fallout mashup image.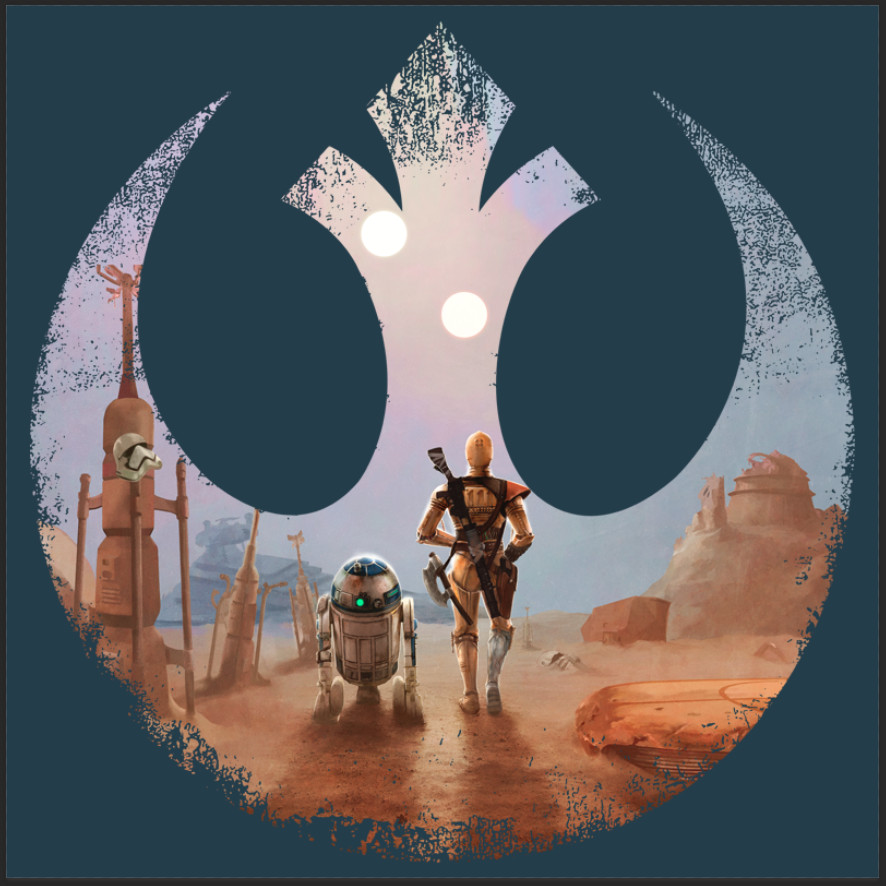 Rebel Icon remix of the image.
Empire. Rebels. Sith. Jedi.
Having been through them all, these two droids know that only one thing is for certain...
War.
War Never Changes.
A mashup combining two of my latest obsessions.